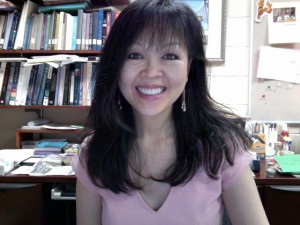 Dr Siu-Lan Tan is Professor of Psychology at Kalamazoo College where she has enjoyed teaching bright and dynamic students since 1998. Her books include Psychology of Music: From Sound to Significance (co-authored by Siu-Lan Tan, Peter Pfordresher, and Rom Harré ) published by Routledge, and primary editor of The Psychology of Music in Multimedia co-edited by Tan, Annabel Cohen, Scott Lipscomb, & Roger Kendall) published by Oxford University Press.
She is currently working on two forthcoming books for Routledge and Oxford.
Her research focuses on listeners' perception of musical structure, graphic representations of music, and the role of music in film and other multimedia. (See Books and Publications)
Dr Tan was born in Indonesia and grew up in Hong Kong, where she attended British schools for 13 years before coming to the US as an international student. She graduated with degrees in Music and Piano Pedagogy from Pacific Union College and completed graduate courses at Purdue University and Oxford University (UK), before earning a PhD in Psychology from Georgetown University (focusing on the areas of Child Development and Psychology of Music). She is blissfully married to her college sweetheart Danny Kim. She loves noodles, post-it notes, pop-up books, music, film, imagination, ideas, teaching, and learning.